How to Exhibit

Sales Brochure

Customer Service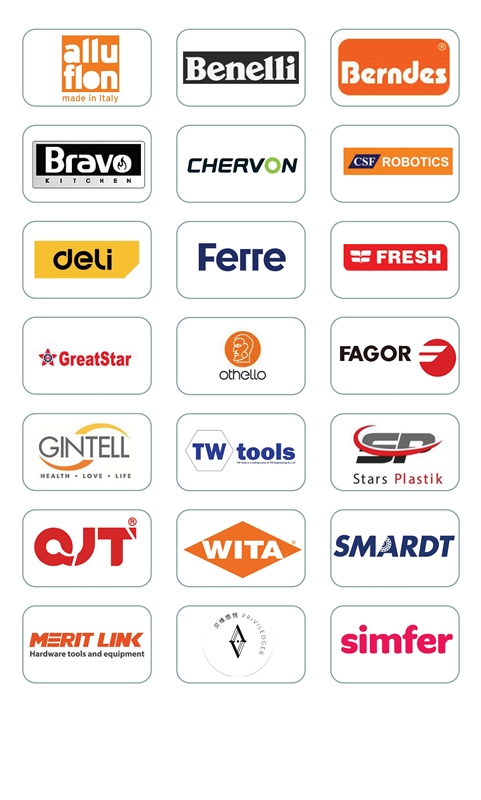 133VIP Exhibitors
Introduction of VIP exhibitor service in International Pavilion
As the organizer of canton fair, the China Foreign Trade Centre has attached great importance to customer service, with constant research for scientific exhibition mode and better service system. To improve exhibition level and exhibitor satisfaction of international pavilion, we set up VIP exhibitor service for overseas VIP exhibitors and group exhibitors. This VIP service will provide individual and deeper service for faithful and competitive exhibitors who have applied large booths and have attended our exhibitions several times.
How to become VIP exhibitor of International pavilion
Companies will be nominated as a VIP exhibitor if reached following criteria:
- Companies should obey industry standards, have healthy competition with counterparts and play exemplary roles in industry;
- The company's exhibition area in single phase reaches 8 standard booths (9m
2
) or above;
- Companies should support and cooperate with the related work of the Canton Fair and have no violation records of relevant regulations in the past 3 years in the Canton Fair.
- Exhibitors who win the CF Award Gold, Silver, Best of the Best Awards, and Sustainability Award of the Canton Fair will enjoy VIP exhibitor service for 2 sessions in 1 year in the following year of the award.
Statement:
1. Companies meeting the above requirements shall be entitled to the VIP exhibitor treatment;
2. If the terms of service involve personal service, each VIP exhibitor can elect 3-5 representatives to enjoy relevant treatment;
3. The final interpretation right of the criteria of VIP exhibitor belongs to China Foreign Trade Centre
Main service contents to VIP exhibitor
1. Exclusive Service with Vouchers
- Each VIP exhibitor will be issued 50 service coupons; each coupon serves as RMB 40 Yuan. (Service vouchers can only be used during the Canton Fair, including Business Butler, coffee and food services in the exhibition hall, Bao Xiang Hui Buffet Restaurant on the A floor of Zone A, The Westin Canton Fair Hotel and services at the exhibition site. The service vouchers must be consumed within the rules of use negotiated between the Foreign Trade Center and each cooperative merchant.)

2. Green Channel for Entering the Exhibition Hall
- Each VIP exhibitor is allotted 5 VIP special signs, which can be used for priority security check into the exhibition hall at the checkpoint 1B of the Canton Fair Hall (next to the east side of the central passage in Zone A);
- Priority on central flyover electric car taking between the A/B areas to the C area.
3. VIP Service Manuals and Canton Fair Promotional Materials
- Each VIP exhibitor will receive the VIP Exhibitor Service Manual with detailed introduction of various VIP exhibitor services;
- According to the production of promotional products of the Canton Fair, Commemorative Badges and First Day Letter Cover will be distributed to each VIP exhibitor of the session.
4. Conference and Event Services
- Provide priority booking of conference rooms in the Canton Fair hall without affecting the normal use by the Canton Fair;
- Priority invitation for VIP exhibitors to participate in relevant economic forums and important seminars sponsored by Canton Fair
- Establishment of Exhibitors' Return Visit Mechanism. After each Canton Fair, a return visit to the representative VIP exhibitors will be paid in order to maintain a good communication with VIP customers and provide high-quality personalized services.
- Enjoy free refreshments with vouchers: representatives of VIP exhibitors will enjoy free refreshments at the designated coffee spots of the conference with the VIP refreshment vouchers issued by the Organizer.
5. Invite Recommended Buyers to Enjoy Comprehensive Upgrade Services
- Participate in i-win activities; enjoy joint invitation and joint promotion with Canton Fair;
- Recommend high quality buyers and enjoy the VIP buyer privileges in the current session after the audit of Canton Fair.
6. Other Business Service Preferences
- Relying on other business resources of Canton Fair, various business service preferences are provided in the following aspects: venue booking, room reservation, catering and other discounts in Westin Hotel of Canton Fair;
- Preferential prices for display activities in the middle platform of the exhibition hall, guidebook advertising pages, directory advertising and other promotional displays in the Canton Fair;
- Canton Fair "Business Butler Service", including 3 major categories and 25 services such as business travel service for exhibiting groups, exhibition onsite agency service and personalized service.